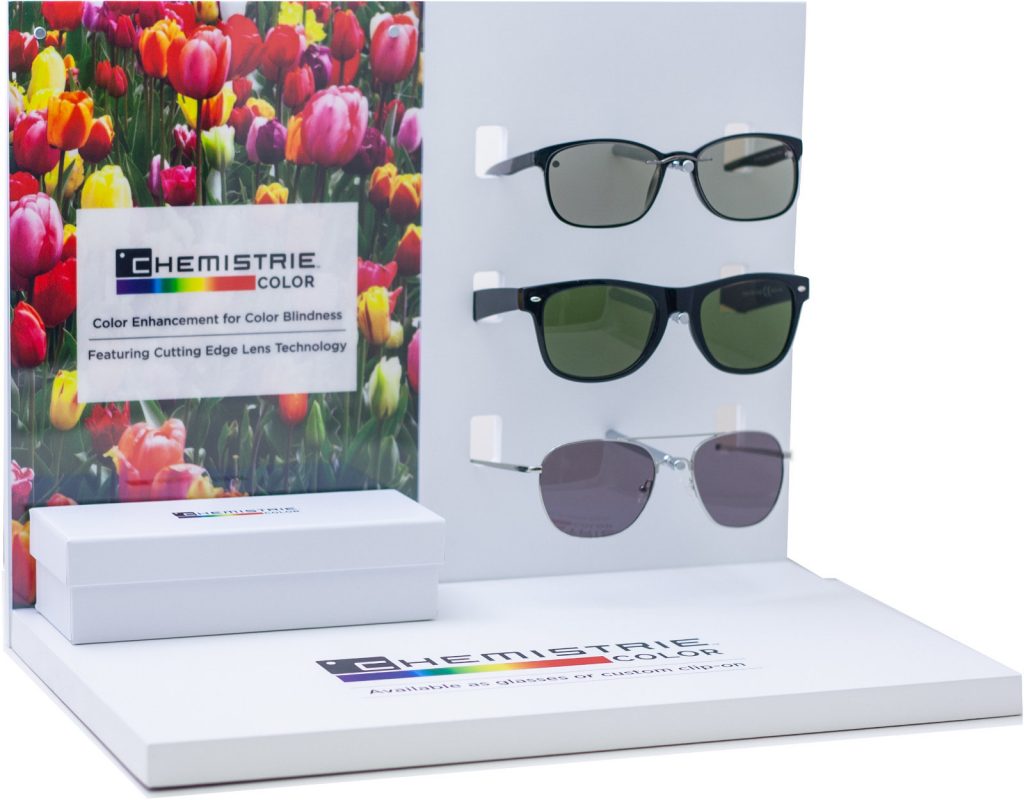 The Chemistrie Color Point of Purchase Display Includes:
3 sample frames with Chemistrie Color lenses in each of the 3 Chemistrie Color strengths.
Two ready-made styles and one frame with a clip sample.
A sample of the Chemistrie Color packaging.
Registration card for inclusion on the Chemistrie Color Retailer Locator.
Lens testing image for patients to experience Chemistrie Color. Best viewed in natural light or a well-lit area.
Need a More Compact Solution?
Need a solution that takes up less space and is more affordable? Check out our CVD Trial Kit. It contains 3 trial lens rings for you to determine which lens shade works best for your patients, an instructional pamphlet, and 2 color cards, all packaged into a box the size of a VHS tape (if you can remember that far back).
You'll be redirected to our low vision division, Tech Optics International, where you can order your kit.
If you're from a VA, we may be able to offer you the kit on consignment. Just give us a call at 800-410-1618 or click here to request a kit.