Use this form to request the PEK (Peli Evaluation Kit), our all-in-one kit for assessing and demonstrating the Peli Lens to your patients.
Not exactly sure what a PEK is or how it can help you? Click here to explore the PEK.
From a Veteran's Affairs Hospital or Vision Center?
You might qualify to receive the PEK at no cost. Just fill out the form at the bottom of this page and we'll be in touch.
The SKU is PEK.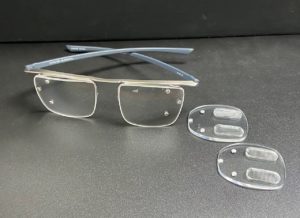 The PEK is available for sale through Tech Optics International, our off-the-shelf division. Click here or use the button below to be taken to Tech Optics International where you can order your very own PEK.
Need Other Diagnostic Tools?
Veteran's Affairs PEK Request Form