Designed for practices that don't have a large enough footprint for the Chemistrie Color Display, our Colorblind Lenses Trial Kit packs a big punch in a small package.
This kit will arrive ready to help you find the best lens color for your CVD patients. Included are:
3 trial lens rings to demonstrate available color options (Indoor, Outdoor Moderate, and Outdoor Severe)
Pamphlet with instructions, lens information, and how to use the kit
2 color cards to test color vibrancy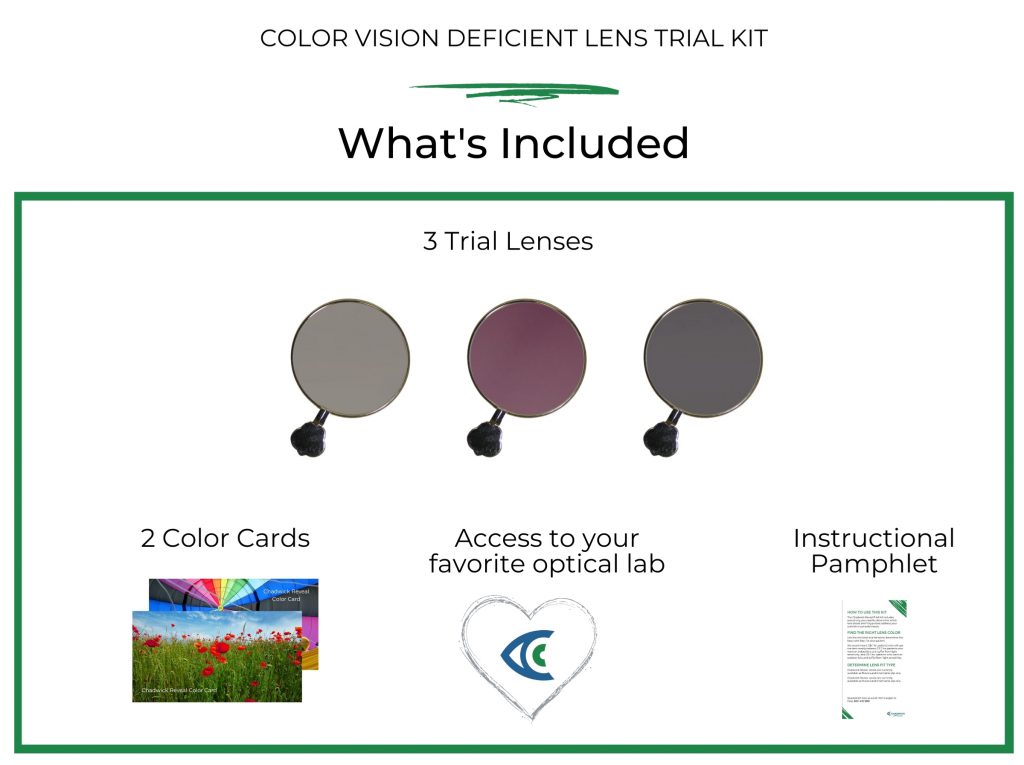 You'll receive 3 trial lens rings including:
A – Indoor: for patients who mostly use the lenses inside
B – Outdoor Moderate: f

or patients who want an indoor lens and suffer from light sensitivity

C – Outdoor Severe: 

for patients who want an outdoor lens and suffer from light sensitivity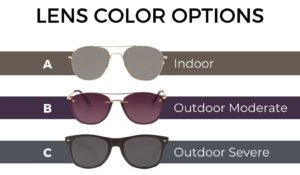 Chemistrie Color lenses are available in the following fit types:
Clip-Ons: Available as Chemistrie magnetic clip-ons, we can make custom clip-ons to fit almost any frame (made to order in Chadwick Optical's lab)
Plano Glasses: Plano glasses are the perfect fit for patients who don't wear Rx lenses and want a quick, easy way to address CVD
Fitovers: Fitovers are an affordable, convenient way for your patients to experience color on their terms.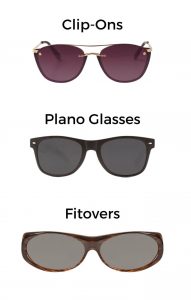 The Technology Behind Our Lenses
Developed using AI-driven technology, Chemistrie Color lenses assist with the perception of color in those with color vision deficiency (CVD).
Instead of relying on heavy red or pink tinted lenses, Chemistrie Color lenses enhance genuine color vision. Patients experience the truest possible discernment of color.
Bright red lenses rely on heavy tinting that helps patients distinguish colors but also shifts their entire color spectrum.
Chemistrie Color lenses are modified in the specific part of the visible light spectrum where patients with CVD are deficient.
With Chemistrie Color lenses, patients can see truer color. White remains white and no colors are artificially darkened.
How to Order the Trial Kit
Not a VA? Still want the kit? We offer the trial kit for purchase through our off-the-shelf division, Tech Optics International. Click here or use the button below to be directed to the purchase page.